Le Flambeau Foundation - Lifetime
$178.15
$500.00
saving
$321.85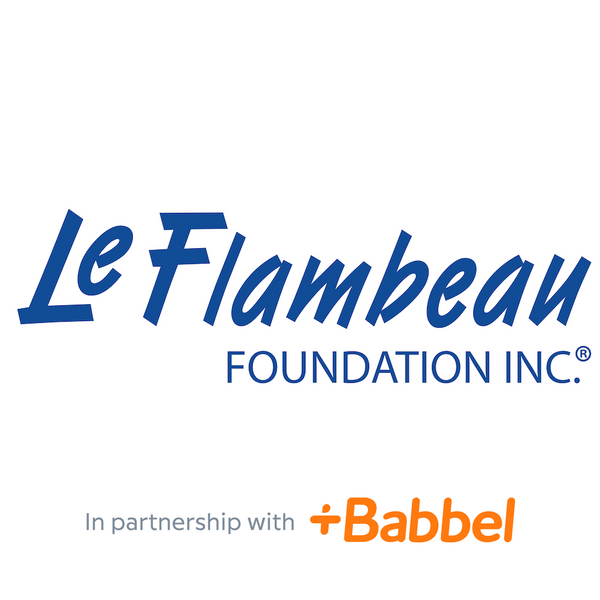 Le Flambeau Foundation - Lifetime
$178.15
$500.00
saving
$321.85
Multi-language subscription with access to all 14 languages offered by Babbel. A contribution is made to youth education with each product purchased.
Suscripción multilingüe con acceso a los 14 idiomas que ofrece Babbel. Las ganancias de cada compra beneficiarán a la educación de los jóvenes.
Abonnement multilingue avec accès à toutes les 14 langues proposées par Babbel. Une contribution de chaque achat soutient l'éducation des jeunes.