Le Flambeau Foundation - 12 Months
$47.76
$99.00
saving
$51.24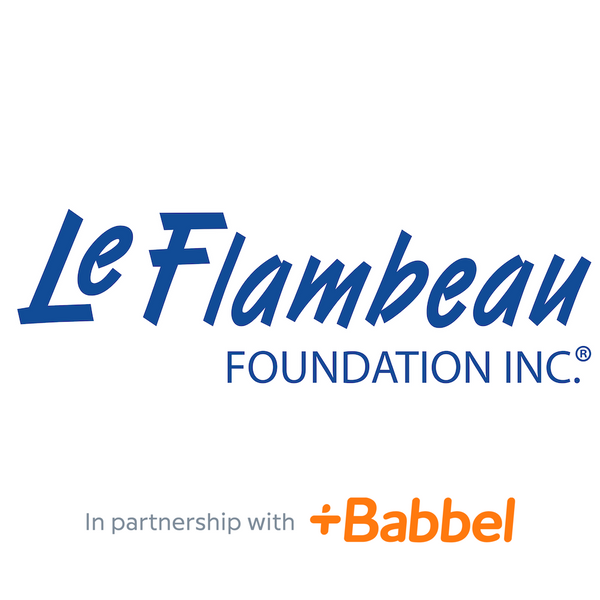 Le Flambeau Foundation - 12 Months
$47.76
$99.00
saving
$51.24
Single-Language Subscription for any one of the 14 languages offered by Babbel. Proceeds from each purchase benefit youth education.
Suscripción monolingüe para uno de los 14 idiomas que ofrece Babbel. Las ganancias de cada compra beneficiarán a la educación de los jóvenes.
Abonnement monolingue pour l'une des 14 langues proposées par Babbel. Une contribution de chaque achat soutient l'éducation des jeunes.